journal
August 14th, 2012
(editor's note: We interrupt this photoblog in progress to bring you important news about a movie franchise you'd totally forgotten about…)
I didn't know it was possible for a movie to get a 0% rating on Rotten Tomatoes, but here it is: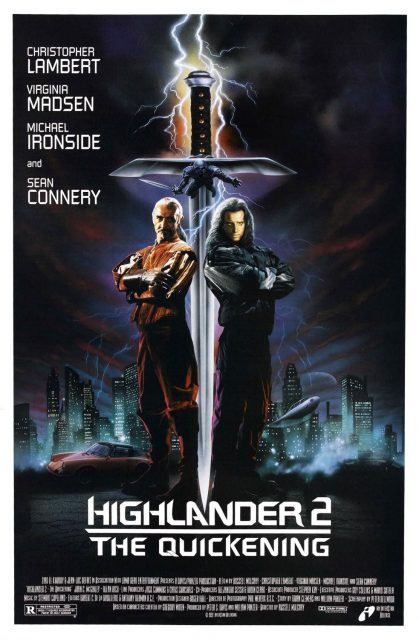 Chances are, you've seen one or more of these flicks, maybe the television show and maybe even the cartoon series (no, I'm not kidding) based off the movies. Question is, have you really seen HIGHLANDER II? And by HIGHLANDER II, I mean the theatrical version that retconned the entire original out of existence and revealed that the immortals weren't actually born on Earth, but were actually aliens banished to Earth from the planet Zeist. Once again, I'm not kidding and this movie actually exists, despite the best efforts of producers William Panzer and Peter Davis.
[via adamantium bullet ]
Possibly Related Posts:
Leave a Reply
You must be logged in to post a comment.