http://money.cnn.com/popups/2006/fortune/how_i_work/frameset.exclude.html
Marissa Mayer
VP, Search Products and User Experience, Google
Executive summary: Don't just cope with information — revel in it.
I don't feel overwhelmed with information. I really like it. I use Gmail for my personal e-mail — 15 to 20 e-mails a day — but on my work e-mail I get as many as 700 to 800 a day, so I need something really fast.
I use an e-mail application called Pine, a Linux-based utility I started using in college. It's a very simple text-based mailer in a crunchy little terminal window with Courier fonts. I do marathon e-mail catch-up sessions, sometimes on a Saturday or Sunday. I'll just sit down and do e-mail for ten to 14 hours straight. I almost always have the radio or my TV on. I guess I'm a typical 25- to 35-year-old who's now really embracing the two-screen experience.
I'm very speed-sensitive. With TiVo, for example, I just seem to spend too much of my life looking at the PLEASE WAIT sign. I adore my cell phone, but there's just a second of delay when you answer it: Hello, hello? I do have a BlackBerry. I don't use it at work because we have wireless throughout the office. I like my laptop a lot more, especially now that I have an EVDO [broadband cellular] card that gives me online access almost everywhere.
I almost always have my laptop with me. It's sitting with me right now. We are a very laptop-friendly culture. It's not uncommon to walk into a meeting at Google where everyone has a laptop open.
To keep track of tasks, I have a little document called a task list. And in the same document there's a list for each person I work with or interact with, of what they're working on or what I expect from them. It's just a list in a text file. Using this, I can plan my day out the night before: "These are the five high-priority things to focus on." But at Google things can change pretty fast. This morning I had my list of what I thought I was going to do today, but now I'm doing entirely different things.
I've been trying to figure out how to make time that was previously unproductive productive. If I'm driving my car somewhere, I try to get a call in to my family and friends then. Or during dead time when I'm waiting in line, I will hop on my cell phone and get something done.
My day starts around 9 A.M. and meetings finish up around 8 P.M. After that I stay in the office to do action items and e-mail. I can get by on four to six hours of sleep. I pace myself by taking a week-long vacation every four months.
I have an assistant, Patty, who handles calls from the outside, answers e-mails, letters, and requests. She does a great job with scheduling. In an average week I'm getting scheduled into about 70 meetings, probably ten or 11 hours a day. On Friday, Patty lets me out early — around 6, and I go up to San Francisco and do something interesting.
From 4 to 5:30 every day that I can, I'll sit at my desk to answer any question that shows up on my doorstep. We have a big sign-up sheet outside. We joke that we should get one of those deli number tickers — "Now serving No. 68!" But we have nice couches and power for laptops and things outside the door where people wait.
The average seems to be around 13 people per day. Sometimes they show me mockups or new demos of ideas they want to advance. Sometimes they have a presentation they're working on. Or sometimes they just want to ask me a question about Google's overall management. Anything is fair game. So if they ask, "Why are we in China?" I try to answer as candidly as I can.
Posted in uncategorized | No Comments »
SPAM fighting (A talking to myself, want to get this in google post…)
I've been getting a HUGE number of SPAMs slipping through my SPAMASSASSIN filter, and have been trying to figure out how to combat it. SPAMs are getting flagged as BAYES_00, which gives them a negative score.
I was moving them into the SPAM folder, then running sa-learn nightly to train.
I've started moving those SPAMs into a separate folder, then running sa-learn—forget to forget the scoring, then moving them back into the SPAM folder and re-running sa-learn.
I've also tried changing the score for BAYES_00 from negative to 0 by adding the following line to my user_prefs file:
score BAYES_00 0.1
I should look at getting my addresses out of Outlook and into a whitelist format for Spamassassin.
So, the process looks like:
Move mis-filed HAM from SPAM to SPAM-moved
/usr/bin/sa-learn—forget—dir /home/kweiske/Maildir/.SPAM-moved/cur
/usr/bin/sa-learn—spam—dir /home/kweiske/Maildir/.SPAM/cur
Move the mis-files HAM from SPAM-moved to Inbox
/usr/bin/sa-learn—ham—dir /home/kweiske/Maildir/cur
Fingers are crossed.
There's a good online resource regarding Bayesian filtering at http://spamassassinbook.packtpub.com/chapter9.htm, a free chapter in an online book.
Posted in networking | No Comments »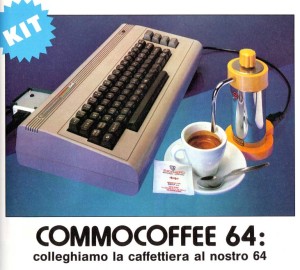 From http://tontos.splinder.com/post/8596280
I can't read the site but I LIKE IT.
Posted in weird | No Comments »
This is one of the strangest knock-offs I've seen; they've totally borrowed the Linksys case design, but use a one-antenna board:
I'm pretty sure that even the B Linksys routers had two antennae.
In another project, I have my FON router operational. It's in a DMZ and allows access to other FON users for free. Check out the web page, it's a great idea.
The FON router is a WRT54GL, apparently it's a Linux version of the WRT54G series. Older G series routers ran Linux, newer ones run VXworks. Mine is the router equivalent of putting "Classic" at the name of anything. 
I'm going to hook one up as the FON point, another as a router to handle PPTP services, featureful firewalling, and act as a border host.
Having a router running embedded Linux changes the way I think of appliance routers. Instead of a box with limited functionality, a finite development path and obscure featureset, linux routers are functional, expandable, can be extended beyond the manufacturer's end-of-life, and are easy to understand if you know Linux.
The Netopia R- and 3500-series routers and SMC barricades I've loved over the years seem crippled by comparison.
Posted in networking | No Comments »
We recently finished upgrading an NT 4.0 domain and Exchange 5.5 mail server to Windows 2003 and Exchange 2003. After turning off ADC and decommisioning the 5.5 server, we attempted an upgrade of our Blackberry Enterprise Server from 2.1 to 4.0.
Blackberry apparently upgraded the licensing structure, and our license keys didn't work with 4.0. So, we need to call Research in Motion, the makers of Blackberry. They asked for copies of invoices showing proof of purchase. This was back in 2001, several iterations of IT departments ago, at least 3 accounting departments ago, and stored offsite. I have no idea when they were purchased, who they were purchased from, and didn't want to spend a day offsite combing through every invoice.
We went back and forth between CDW technical support, Blackberry customer service, Blackberry support, and back to CDW to try and find if there was any way to get the information from the running, operational server. If I could send them a screen shot showing an operational 20-license server, would that suffice?
6 hours of my guy waiting on hold, 2 hours of me escalating, and the final verdict is: BES 2.1 doesn't store the license information anywhere. They relented and sent us a 20-seat license key.
Now we can add over-the-air calendar sync and fix a long-standing issue with inbox sync not working.
The week before, we turned on meeting rooms as resources and documented a new process for meeting room reservations. People hated the old means of using public folders, but people are resistant to change. Hopefully they're used to it now.
Next week's projects – cleaning up public folders that were configured with no security at the root. People created folders willy-nilly and forgot about them. Now there's a mess at the root level and no way to delegate responsibility. I'm going to lock down the root folder, create a shared folder and a common department structure, then move everything else into a junk folder to be sorted out. Maybe by getting rid of the crap in the public folders I can rid the company of wall calendars. Writing your department schedule on a poster-sized wall calendar just never seemed to make sense when you have a perfectly functional wall calendar.
Posted in administrivia, blackberry, exchange | No Comments »
Speechless
ASPEN, Colo. – Hunter S. Thompson, the acerbic counterculture writer who popularized a new form of fictional journalism in books like "Fear and Loathing in Las Vegas," fatally shot himself Sunday night at his home, his son said. He was 67.

It's all over the news now, HST was found dead of an apparently self-inflicted gunshot wound in his home in Colorado.

Damn!

I don't know if it would be possible to understand the effect that HST had on my circle of friends. Circle back to 1990, the heyday of BBSes. Rat Head Systems was a nexus of all things related to the Big Fear, bad science, alien conspiracy theories, better living through chemistry, Frank Sinatra and Spock erotic filk. Think Mondo 2000 meets the Rat Pack in college at Burning Man.

RatSnatcher (the sysop) is a wonderful person whose passion for bizarre governmental coverups and legendary monster sightings inspired me to look to alternative news and information. There's a whole new world just underneath the surface if you dig far enough…

One of Ratsnatcher's favorite authors was, you guessed it – HST. Hanging with the Rat Head Systems crowd inspired me to read his books over the years. Others have come and gone as I've moved, gone through different phases, or organized, but I can look at a bookcase near my computer and see the titles – FEAR AND LOATHING IN LAS VEGAS, THE PROUD HIGHWAY, BETER THAN SEX, SONGS OF THE DOOMED, THE RUM DIARY, FEAR AND LOATHING IN AMERICA, SCREWJACK…

His writing in Hell's Angels was scathing, gritty, gone to earth, and as embedded as they come. Fear and Loathing in Las Vegas was a wonderful drug-addled fantasy that makes me want to drive a 1970 Chevy Impala convertible to Las Vegas and attempt a pale imitation of his tale.

One passage in that book struck me as particularly beautiful. He's remembering back to the Summer of Love a few years hence in SF from his hotel room in Las Vegas:


"There was madness in any direction and at any hour. You could
strike sparks anywhere. There was a fantastic universal sense 
that whatever we were doing right, that we were winning. And 
that, I think, was the handle -- that sense of inevitable 
victory over the forces of old and evil. Not in any mean or 
military sense; we didn't need that.

Our energy would simply prevail. We had all the momentum; 
we were riding the crest of a high and beautiful wave. 

So now, less than five years later, you can go up on a steep
hill in Las Vegas and look west, and with the right kind of 
eyes you can almost see the high water mark -- that place 
where the wave finally broke and rolled back."

I read his books, explored his rarified world that was part reality, part drug haze and part vivid imagination. Every time I think it's more drugs and imagination than reality I'm reminded of the movie "Big Fish", where Ewan Mcgregor follows his father's legend and tries to make sense of a life's worth of tall tales.

Looking for a fitting tribute, I scoured the house for ice and rum to toast his leaving this earth, but had to settle for single malt scotch in a coffee mug.

Be Well, Hunter. We'll miss you.

"He who makes a beast of himself escapes the fear of being a man." — HST
Posted in journal | No Comments »