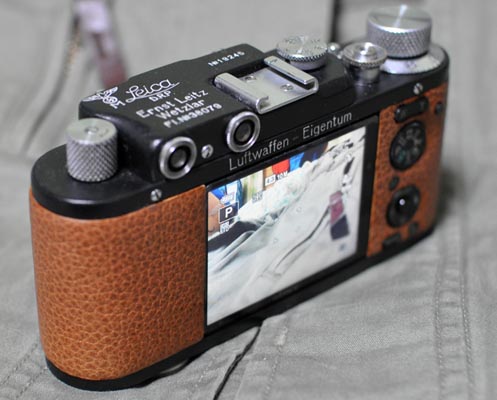 Leica has gone nouveau-retro with the digital Leica M series. Other companies, like Vivitar, have come out with digital cameras featuring current tech, but designs reminiscent of retro rangefinder cameras.
This retro camera beats them all. The maker shoehorned a Sony DSC-WX1 digital camera into a Leica (or, more accurately, what appears to be a Soviet FED Leica copy) rangefinder body. The text and video are in Japanese, but a picture is worth a thousand words, right?
The maker moved the digicam controls to the back, the flash and focus assist lights work, and the zoom lens looks like right at home in the body. Having the never-ready case fit perfectly is a bonus.
WANT. SOMEONE SELL ME ONE NOW.
[ bea.hi-ho.ne.jp/bokuto/kosaku via MIJONJU ]