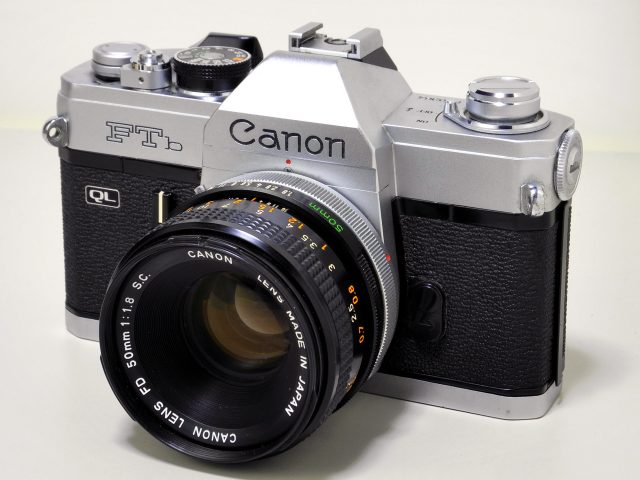 The Canon FTB is one of those workhorse cameras made in the 1970s – Mechanical shutter, battery only needed to control the match-needle exposure meter, aperture control on the lens, shutter speed on the top, mechanical wind… use one of a dozen similar cameras and you're familiar with this one.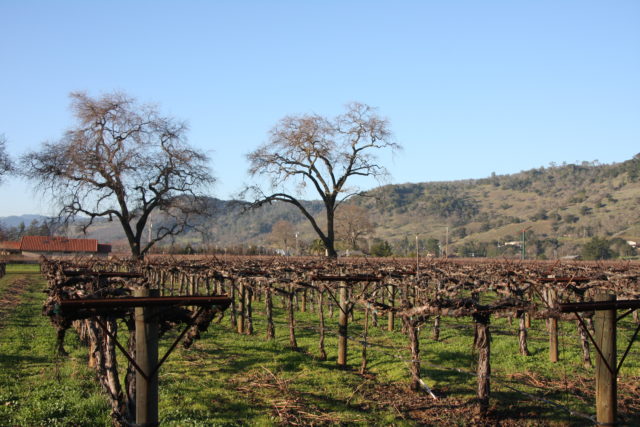 The Canon FTB-N I own is an improved version of the Canon FTb. Improvements include a shutter speed display in the viewfinder, a larger shutter button , a plastic-tipped film advance lever, and a slimmer combination self-timer and stop-down lever.
Combine this camera with the Canon FD 50/1.8 SC lens (or the rarer 50/1.4 SSC) and you have an impressive film camera kit for less than you'd think. I bought mine at a junk shop for $30, had the seals replaced, the meter and shutter adjusted, the prism cleaned and the circuits adjusted for modern batteries for $65. The camera shoots like new and will probably outlast film.
Specifications
Type
35mm focal-plane shutter SLR camera
Picture Size
24 x 36 mm
Normal Lens
Canon 55mm f/1.2 SSC, FD 50mm f/1.4 SSC
Lens Mount
FD Mount
Shutter
Two-axis, horizontal-travel focal-plane shutter with cloth curtains. X, B, 1, 1/2, 1/4, 1/8, 1/15, 1/30, 1/60, 1/125, 1/250, 1/500, 1/1000 sec. Built-in self-timer (self-timer lever also functions as a stop-down lever). Multiple exposures enabled.
Flash Sync
FP- and X-sync automatic-switching sync contacts with German socket and hot shoe.
Viewfinder
Fixed eye-level pentaprism. 0.85x magnification and 94% coverage. Microprism rangefinder of fresnel matte screen. Metering indicator, exposure match needle, stopped-down metering needle, shutter speed display, and high- and low-light warning provided.
Exposure Control
CdS cell for TTL full-aperture, match-needle partial metering at center or TTL stopped-down match needle partial metering at center (12% of center). Metering range at ISO 100 and f/1.4: EV 2.5 – 18. Film speed range from ISO 25 to 2000.
Power Source
One 1.3 V HD mercury cell. Battery check provided.
Film Loading &
Advance
Auto loading after camera back is closed. Advances with camera-top lever's 174 stroke (partial strokes enabled). Ready position at 21. Film advance lever fitted with a plastic tip.
Frame Counter
Counts up from 0 to 40. Resets automatically when camera back is opened.
Film Rewind
Camera-top crank
Dimensions &
Weight
144 x 93 x 43 mm, 750 g