photo
March 2nd, 2009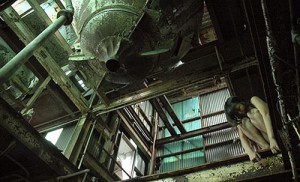 Miru Kim is known as the "naked urban photographer," a fearless artist who walks around naked in abandoned urban locales in cities such as New York, Paris and Berlin. She has photographed various familiar urban settings, such as abandoned subway stations, tunnels, aqueducts, factories, hospitals and shipyards. Her series, Naked City Spleen, is a dissection of places built and forgotten and somehow exposed by the naked body of the artist. She also founded Naked City Arts, a not-for-profit art concern in downtown Manhattan, helping young artists to further establish their careers.
[via coolhunting.com ]
Leave a Reply
You must be logged in to post a comment.